INTRODUCTION  |  PASSION FOR QUALITY
We are Oomen Onions, an international onion trading company with a passion for quality! We supply yellow and red quality onions to a range of customers all year round. We believe our business philosophy fits in with the needs of today's market: we are committed, trustworthy and transparent. We have a long history in cultivation and processing onions and we have always focused on quality. Together with our partners, we ensure that our onions are grown and processed under the best circumstances and using the latest technologies. We work according to the highest quality standards so we can always easily provide our customers with comprehensive information about the origin of the quality onions we supply.
WORKING TOGETHER  |  QUALITY IS NOT A COINCIDENCE
The production of the onions forms an important part of our business strategy, and for this reason, Oomen Onions has been working closely together with some professional onion growers, for several years. One of them is Roger Custers in Biddinghuizen, the Netherlands. Custers grows approximately 50 hectares of red and yellow onions, as well as organic onions, which are supplied by Oomen Onions to a regular customer. Thanks to the collaboration between all these parties, Oomen Onions and Custers has been able to further specialise in cultivating specific selected onion varieties. Other investments include a modern crate storage system so that the quality of the onions can be guaranteed all year round.
OUR ONIONS  |  THE HEALTHY SEASONING
The fertile soil and favourable Dutch climate provide ideal cultivation conditions for our tasty quality onions. Did you know that onions are very healthy? They contain fibre, carbohydrates, vitamin C as well as antioxidants which help purify the blood and stimulate the heart, and they have a positive effect on the respiratory tract and digestive system!
Yellow onions are known for their beautiful golden yellow skin and robust texture. With their strong flavours and aromas, yellow onions make an ideal seasoning in every type of cuisine!
Flavour characteristics: powerful, rich in aromas, mild aftertaste.
Suitable for: grilling, baking, caramelising, roasting.
The red onions are known for their round shape, fine texture and fresh spicy taste. This makes the red onion perfect for fresh dishes such as salads. The beautiful colour gives your dish that little bit extra!
Flavour characteristics: fresh, sharp, spicy, strong aftertaste.
Suitable for: baking, roasting, eating raw.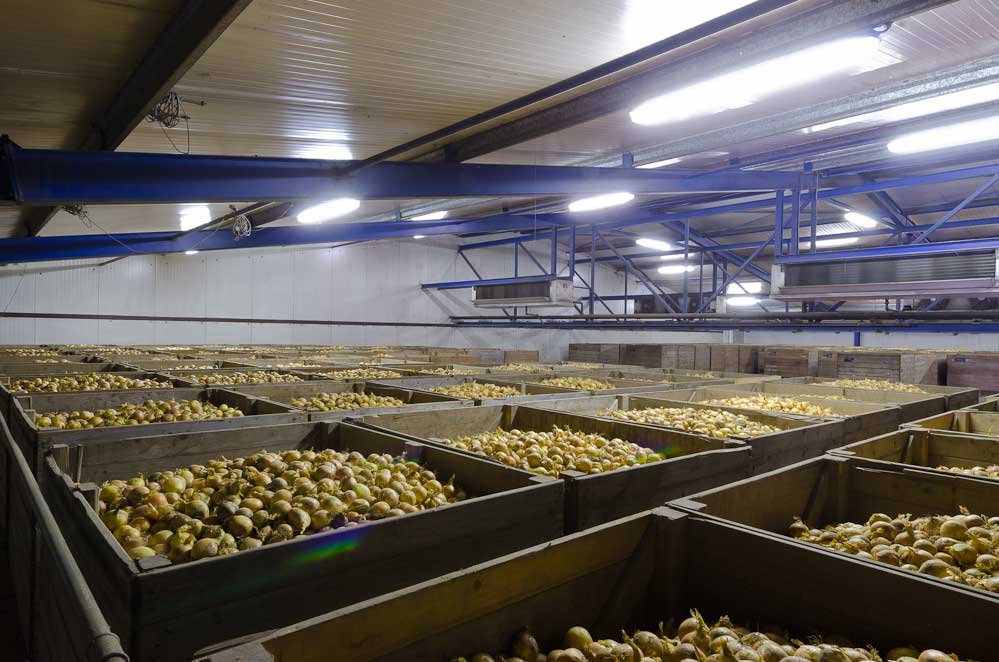 PRODUCT RANGE  |
CUSTOMER-GROWN SOLUTIONS
Oomen Onions' product range consists of yellow and red onions which can be supplied all year round according to your specific wishes. We also supply organic onions, imported onions, shallots and fresh garlic. The following overview shows the common supply options.
| | |
| --- | --- |
| Yellow onions | 35-50, 40-60, 45-65, 50-70, 60-70, 60-80, 70-90, 90-105 mm |
| Red onions | 40-60, 50-70, 60-80, 70-90 mm |
| Shallots | 20-30, 30-45, 45+ mm |
| | |
| --- | --- |
| Big bag | 1200 kg |
| Nets | 5, 10, 15, 20, 25 kg |
| Retail packaging | Available on request |
Please ask us about other options!
CONTACT  |  OOMEN ONIONS VOF
Oomen Onions
Barsbeek 56a
8326 BP Sint Jansklooster
Holland
Phone: +31 (0)527 24 12 86
Mobile phone: +31(0)6 53 76 95 78
Email: info@oomenonions.com